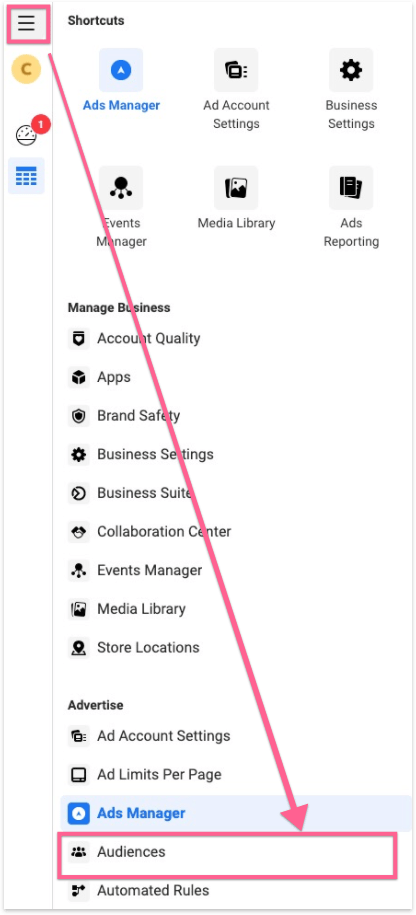 The main audiences
To select the right audience to use on your Facebook Ads' Ad Sets is really important because your Ad Set's audience can make or break your campaign. You should be constantly looking at your results in order to understand the audiences that perform the best for your business.
 3 major audiences
Core audiences: If you want to target a group of people that most likely haven't heard of your business yet.
Location – Target people based on locations;

Demographics – Target people based on their demographics;

Interests – Target people based on what they're more likely interested in;

Behavior – People based on their overall online behaviors (not related to the behavior on your site);
Connection – Target people with certain relationships with your pages;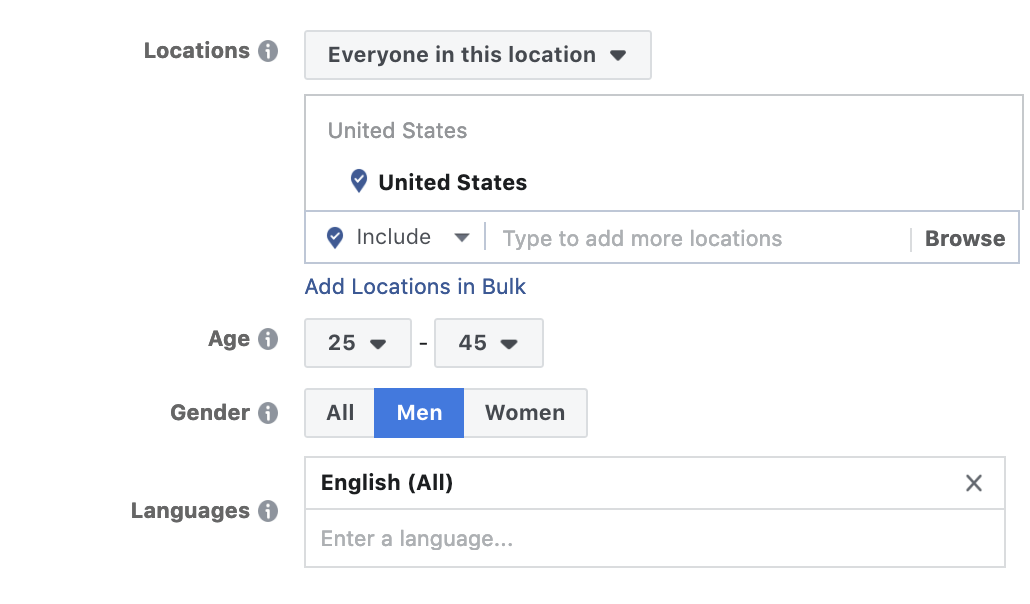 Custom audiences
:
If you want to target a group of people that already know you.
Contact Lists – Target people that match your customer contact list. (Phone numbers or email addresses)

App Users – Target people who use your App.

Site Visitors – Target people that have already visited your website.

Engagement on Facebook – Target people that engaged with your content on Facebook.
Lookalike audiences: If you want to target a group of people that most likely haven't been to your business yet, but share very similar characteristics with your customer audience or a segment of your audience (e.g. customers).
On Ads Manager, under detailed targeting, explore interests, behaviors, or demographics that would match the ones of your customer avatar.

What is cold / warm audience ?
Cold audience – It is the new audience. The content that you share with this audience is typically top-of-the-funnel content—blog posts, podcasts, videos and more.
Warm audience (Remarketing) – Audiences that have already been to your website. These audiences are usually cheaper to engage and closer to purchasing than cold audiences. Since these people are already familiar with your content, you might consider sending them free trials or limited time offers, coupons.
There exist a lot of different types of audiences, so you should choose properly. You can also create more audiences and compare their behaviour after your campaign ends.